Elizabethan Acorn - Online Course with Phillipa Turnbull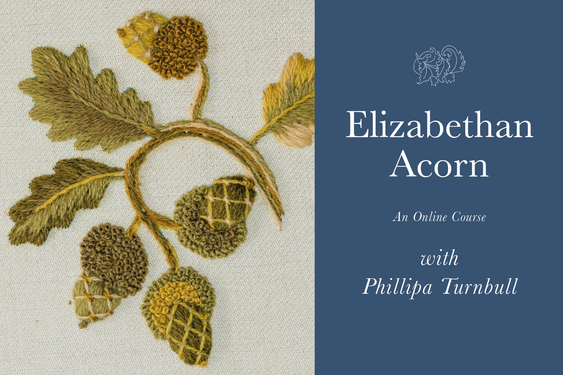 AVAILABLE ON 1st OCTOBER
PRE-PURCHASE NOW AND GET A 10% DISCOUNT
During this 2 hour online course Phillipa will take you through all the techniques you will need to complete the Elizabethan Acorn design. 
Once you have placed your order, you will receive a link with instructions to access the online course. All videos are available to stream at your convenience, as many times as you like, until you are finished with your project!
If you have purchased the kit, you will also have the written instructions to support your learning.
The kit is not included with this purchase. You can buy the Elizabethan Acorn kit here.
Receiving access to the course couldn't be simpler!
Once you have completed your purchase you will receive an email with access to the course. In this email you will find a link and password.
Click the link and enter the password when prompted and the video will appear!
If you do not receive access within 1 hour, please contact us at admin@crewelwork.com.