Finishing - How to Finish a Frame Online Course with Phillipa Turnbull and Mandy Ewing
Finishing - How to Finish a Frame Online Course with Phillipa Turnbull and Mandy Ewing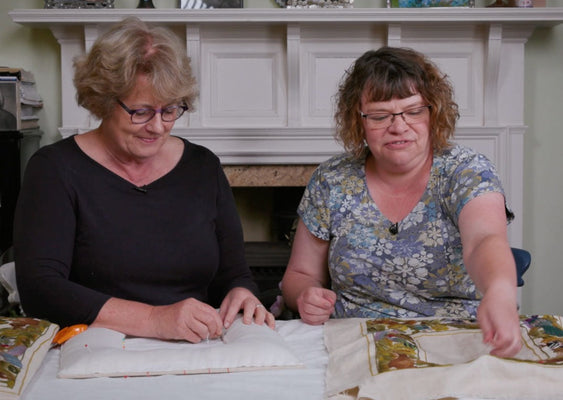 This course will provide you with all the skills you need to finish your embroidery as a frame. In the course, you will learn the basic techniques that can be applied to finishing your embroidery as a picture or mirror frame. The subject of this 3 hour class will be the Aesop's Fables Frame kit however any design of an appropriate shape can be used.
Once you have placed your order, you will receive a link to your email with instructions to access the online tutorial.
To purchase the Aesop's Fables Mirror Frame finishing pack, click here.
Receiving access to the course couldn't be simpler!
Once you have completed your purchase you will receive an email with access to the course. In this email you will find a link and password.
Click the link and enter the password when prompted and the video will appear!
If you do not receive access within 1 hour, please contact us at admin@crewelwork.com.